WELCOME!
I hope you enjoy the photographs on this website, which I have created for those who would like to see my work and for those who would like to purchase photographs.
This website contains a limited selection of my photographs. I have many more in each of these categories and others. If you would like to see additional photos, please contact me.

I look forward to hearing your reactions and thoughts about my photographs and about photography. Please E-mail me through the contact page of this website. I will get back to you.
News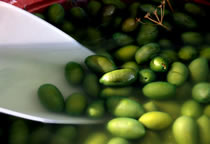 SPRING 2015
Sam's of Gedney Way will be exhibiting:
BON APPETIT
COLOR PHOTOGRAPHS OF FOOD - By Linda Austrian, Michael Friedman, Sharon Kaufman, Chef Josepth Sasso, and Susie Slosberg
Opening Reception:
Saturday March 7 3:30-5PM
SAM'S OF GEDNEY WAY
50 Gedney Way, White Plains, NY
Link to Sam's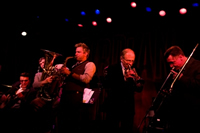 Photos in Online Review
Michael Friedman's photos are featured in TheaterScene.net's January 10, 2014 review of David Ostwald and his Louis Armstrong Eternity Band at Birdland. The review includes the photo left and individual photos of each musician.
View the TheaterScene.net review here.