WELCOME!
I hope you enjoy the photographs on this website, which I have created for those who would like to see my work and for those who would like to purchase photographs.
This website contains a limited selection of my photographs. Over time I will add more.

I look forward to hearing your reactions and thoughts about my photographs and about photography. Please E-mail me through the contact page of this website. I will get back to you.
News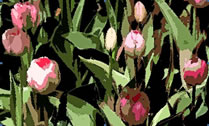 This Spring
Sam's of Gedney Way will be exhibiting:
THE BEAUTY OF SPRING, photographic images by David Brandt, Micahel Friedman, Mark Sadan, H. David Stein, Ellen Wales, and Helen Arbor Young
Meet The Artists Receptioin
Saturday, April 13, 2013
3:30 to 5:00 PM
(View Announcement Flyer)
SAM'S OF GEDNEY WAY
50 Gedney Way, White Plains, NY
Link to Sam's