WELCOME!
I hope you enjoy the photographs on this website, which I have created for those who would like to see my work and for those who would like to purchase photographs.
This website contains a limited selection of my photographs. I have many more in each of these categories and others. If you would like to see additional photos, please contact me.

I look forward to hearing your reactions and thoughts about my photographs and about photography. Please E-mail me through the contact page of this website. I will get back to you.
News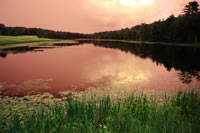 This Fall
Sam's of Gedney Way will be exhibiting:
THE BEAUTY OF FALL, photographic images by Linda Austrian, Michael Friedman, Mark Sadan, H. David Stein, Bonnie Talluto and Helen Arbor Young

Meet The Artists Receptioin
Saturday, October 26, 2013
3:30 to 5:00 PM
(View Announcement Flyer)
SAM'S OF GEDNEY WAY
50 Gedney Way, White Plains, NY
Link to Sam's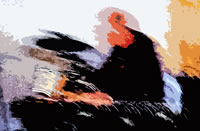 July - August 2013
I am exhibiting digital images of performances at the Cornelia Street Café in Greenwich Village. My images begin as photographs.· I then transform them into painterly images. Also included in the exhibit are digital sketches by Ted Berkowitz, who begins with hand drawings in black and white and then creates colorful and lively prints.
MUSIC IN MOTION
Prints by Ted Berkowitz and Michael Friedman
CORNELIA STREET CAFÉ
A Cultural and Culinary Landmark
29 Cornelia Street
Greenwich Village, New York
212-989-9319
Link to Corneilia Street Cafe Website